Our story opens with two best friends sitting by a farmhouse poolside, one of them caught up in explaining a newly found series to the other one who listens at first with mild interest and then later on with obsessive need. The series (The Indebted Series) would become the first in a long line of novels that the obsessed friend would pursue.
In the end, she would surpass the best friend who introduced her to the series in the first place and would soon have read all novels penned by the author Pepper Winters. Our tale ends with the pupil becoming the master (if such a title could ever be bestowed upon book readers) or Maître as Pepper would no doubt like to call it (Wink Wink).
Currently my head's buried in Dollars and while Elder Prest is fast becoming my No. 2 favourite, (a spot previously held by Kill, Jethro still holds the No. 1 spot) I thought I'd take some time out to share a list of similarities between Pepper's Boys in her three main series namely the Indebted Series, The Pure Corruption MC Series and the Monsters in the Dark Series. These heroes stole not just their respective heroines' hearts but mine as well. Without further ado, ladies and gentlemen, I give you Jethro (Jet) Hawk  from the Indebted Series, Arthur Killian (Kill) from The Pure Corruption Series , Quincy (Q) Mercer from the  Monsters in the Dark Series and the ties that bind them together (no, BDSM pun intended in any way).
"Forces" of Nature
All the male protagonists have taken the female protagonists by force. Because the Debt Inheritance was forced upon him by his family, Jet had to kidnap Nila Weaver and make her pay off the debts of her family in blood.
Cleo Price was purposefully picked up as a prostitute (when Kill rounded up the former sex slaves of his father & other club owners) by a member of Kill's Motorcycle Club- Pure Corruption MC as he recognized her identity.
Tess Snow was picked up by the drug overlord, Red Wolverine & sold as a sex slave to Q, who was pretending to be a ruthless sex-slave owner to overthrow Red Wolverine.
Come home to the Stockholm Syndrome
All 3 series are classic cases of the Stockholm syndrome where the captors and victims fall in love with each other. What basically starts as a relationship built on mutual hate between Jet & Nila, Cleo & Kill and Tess & Q, ends on a note of everlasting love and readers in happy tears.
Marked Men. And Women.
What do authors and our leading male & female protagonists have in common? Their shared love for "ink". All the male & female protagonists have tattoos.
As part of the Debt Inheritance procedure after Nila has paid off a debt, Jet has to tattoo Nila's initials on his body & his initials on her body as part of the debt payment. These tattoos initially served as a symbol of ownership and forced oppression but later become a testimony of enduring love & courage.
Kill's tattoos run alongside his body and include equation symbols, a mermaid and a Rose Dagger Tattoo (former MC Club) later converted into the Pure Corruption MC (current MC Club) logo. These stand for all the things he holds dear, his love for mathematics, Cleo and his motorcycle club. Since Cleo suffers from amnesia, her tattoos are fragments of the things she can remember, one of which contain the symbol I < 3 U (which leads Kill to realize her identity as Cleo over Sarah) and the forget-me-not flowers.
Q's sparrows inked on his chest area stand for the women he has set free from prostitution. When Tess was a prostitute, her captors ink a barcode tattoo on her arm and when Q frees her, she inks a sparrow over the barcode symbolizing her freedom. Later on, Tess and Q ink their initials on each other to symbolize their love for each other.
Fly away with me
Bird references are used across all three series to convey caged victims that need to be saved.
In the Debt Inheritance series, Jet and his 2 brothers have the family surname Hawk and are given nick names of birds of prey. Jethro is called Kite, his middle brother Angus is called Kestrel while his younger brother Daniel is called Buzzard. Although birds of prey are symbols of power, in reality the brothers needed to be saved from the burden of imposing the Debt Inheritance on the Weavers.
Cleo Price saves a baby bird at age 12 and compares saving the bird to saving Arthur Killian who she says had been trying to leave the nest for years- Arthur was forced into working under his father and brother who were committing acts that were pushing the motorcycle club Dagger Rose into illegal business. The only reason Arthur complied was because Cleo and her family were under threat by his father, although they had no idea of the same.
Q's sparrow tattoos, the logo of his company Moineau Holdings, and Tess's sparrow tattoo represent female victims of rape that need to be saved.
Bad Blood.
All male protagonists have horrible father figures.
 Jet's Dad, Cut forces him to go through with the Debt Inheritance even though he knew his son wanted no part of it, while being aware of the fact that his son was a VEP (Very Empathic Person).
Kill's Dad, Rubix Killian frames him for murdering Cleo's parents and Kill is sent to prison to pay for a crime he never committed.
Q's dad was a sadistic person who enjoyed hurting women and debasing them sexually, of whom one of the victims was eventually Q's sister, Marquisa.
Pappa don't preach. Or even breathe.
All male protagonists have killed their horrible fathers while readers rejoiced, everywhere. While Q killed off his dad before he met Tess in the first novel itself, Jet & Kill murder their fathers towards the end of the series.
It's been a long day without you, my friend. And I'll tell you all about it when I see you again
All male protagonists have lost one sibling.
 Cut kills Kestrel in the Indebted series because of the goodness of his heart, his steadfast loyalty to Jet and his key role in aiding Jet & Nila in surviving the debt payments.
Killian kills his brother Dax in the PC series to avenge the death of Cleo's parents and gain vindication for having had to pay for a crime he didn't commit.
Q's father makes his sister Marquisa a prostitute and it is mentioned that she dies when she is but 15, an event that leaves Q, emotionally scarred.
The Dance with Death
All male protagonists have had one near-death experience.
Jet and Kes get shot by Cut when Cut discovers the two have been plotting to overthrow the Debt Inheritance. While Jet recovers from his injuries, Kes does not survive.
Kill's father Rubix sends his men to kidnap Cleo and Kill is clubbed on the head and left for dead, he almost does not survive his injuries but is saved in time.
Q is taken by Lynx's men at gunpoint and is shot & beaten. Lynx or Dante Emestro was one of the sex traffickers whose operations Q was trying to overthrow.
Brothers & Sisters
All female protagonists have siblings who are alive and well.
Nila has a twin called Vaughn & an elder sister whom she has never known and whom she discovers at the end of the series.
When Cleo loses her memory she is adopted by a doting family and she gains an adoptive sister, Corrine.
It is mentioned that Tess has an older brother Samuel who is 20 years her senior.
Bad for Business
All male protagonists' fathers have dealt in illegal businesses which have been reformed by their sons.
Jet reforms the Diamond Brothers & makes the family diamond trading business operations legit.
 Kill closes down his father's motorcycle club Dagger Rose & forms his own club Pure Corruption MC.
Q does away with his father's prostitution trade business and uses his resources to reform prostitution victims.
The stuff of staff
All male protagonists depend on outside help in the form of staff.
Besides his siblings Kestrel & Jasmine, Jet relies on some of the Diamond brothers & Kill when it comes to rescuing Nila from Cut & Bonnie's clutches.
Kill has his Pure Corruption Motorcycle Club backing him in both love & war.
Q values the opinion of his house maid Suzette- a former slave, Franco- his head of security & Frederick- his friend & partner at Moineau Holdings.
"Once" in every lifetime
All the female protagonists have lost their virginity just once.
Nila & Cleo's former boyfriends are not mentioned by name. Nila said her first time before Jet was just a one-time thing and not worth remembering while Cleo could remember the face of her first, but not his name, due to her amnesia.
Tess's former boyfriend is Brax whom she loved but considered more a brother than friend.
Everybody wants to steal my girl
All the female protagonists have been stolen from the male protagonists at one point. And all the male leads have gone back to rescue them.
Cut steals Nila and takes her to Africa to pay the final debt.
Kill's father Rubix steals Cleo & takes her to the Dagger Rose Headquarters to antagonize Kill.
Red Wolverine steals Tess back from Q to extract revenge on Q for rescuing prostitutes.
Say my name
Both male and female protagonists have real names & nicknames. For every protagonist couple, their nicknames are linked to each other.
Nila and Jet's nicknames are Threads & Kite respectively, when put together they form a full bodied flying kite.
Kill & Cleo's nicknames are Sagittarius and Libra respectively, both part of the sun signs.
Q & Tess's nicknames are Maître & Esclave respectively, both titles of dominance & submission.
And they lived Happily Ever After
All male protagonists marry their better halves after the tale is told.
Which is a good thing because we are all well and truly slaves of happy endings for all of Pepper Winter's serial couples.
As for Pepper's latest Dollar Series, we will have to wait & see if the current male protagonist, Elder's tale can be linked to Jet, Kill & Q (though we know that Q & Jet are making special appearances, Yaay me!). For all things Elder, for now all I can say is: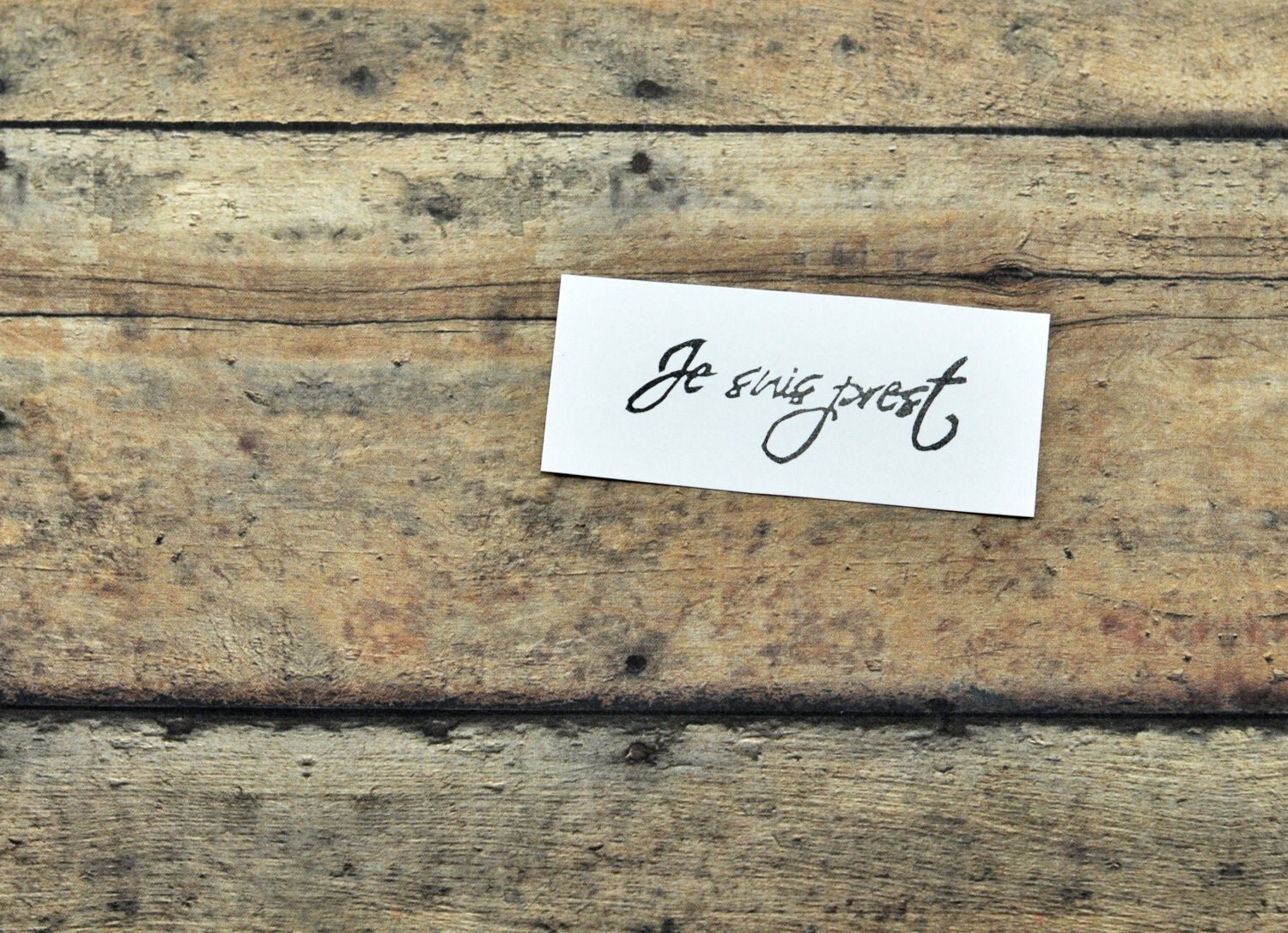 Picture credits
Pepper Winters Q's sparrow (https://pbs.twimg.com/profile_images/568261009127645185/Iudj1pdJ.jpeg)
Monsters in the Dark Book cover (https://bittenbythefantasybug.files.wordpress.com/2016/12/6eca5-monsters2bin2bthe2bdark2be-book2bcover.png)
Kill & Cleo FB (https://www.facebook.com/photo.php?fbid=926296904159065&set=g.1511645192400372&type=1&theater)
Tattoos (http://www.tatuajes123.com/i/Esto-es-amor.JPG)
Tess's sparrow barcode tattoo (https://s-media-cache-ak0.pinimg.com/736x/07/6b/23/076b23bdccae6ab2db85cb58933abc9a.jpg)
Q's darkness & light (https://s-media-cache-ak0.pinimg.com/564x/ca/5e/70/ca5e70fe6ea4c22d9a4343fbb3dab612.jpg)
I will make them pay (https://www.facebook.com/photo.php?fbid=10206087004029151&set=g.1511645192400372&type=1&theater)
Jet & Kes (https://www.facebook.com/photo.php?fbid=10205431620244966&set=g.1511645192400372&type=1&theater)
Arthur Killian (http://versificados.com.br/wp-content/uploads/2015/01/Ruin-Rule.png)
V & Threads (https://s-media-cache-ak0.pinimg.com/736x/02/63/66/026366b368a23f5b52ed56043764ae96.jpg)
Falling Diamonds (https://images.gr-assets.com/hostedimages/1449216713ra/17252930.gif)
Pure corruption MC (http://i.gr-assets.com/images/S/compressed.photo.goodreads.com/hostedimages/1452731954i/17734374.jpg)
Indebted 4 Book cover (https://smutbookjunkie.files.wordpress.com/2015/02/ebook-3.jpg)
Fourth Debt (https://s-media-cache-ak0.pinimg.com/originals/92/f1/b8/92f1b822a6bce5d6dcc1f9436c2fea7a.jpg)
Ruin & Rule Sagittarius (https://smutbookjunkie.files.wordpress.com/2014/12/10608230_790591757667937_2727658157248670298_o-1.jpg)
Je suis a toi (http://www.iscreambooks.com/uploads/3/0/7/7/30775457/1225358.jpg)
Je suis prest (https://img0.etsystatic.com/058/0/10320111/il_fullxfull.749985354_qd8c.jpg)